Overview
Events are the foundation for members to meet, share ideas, and form friendships. Since the first members in Minnesota started meeting each other in 1962, Minnesota Mensa has offered opportunities to get together. Over the years, members formed special interest groups (SIGs), from Irish Music to Wall Street. Today, we offer a mix of regular SIGs and standalone, in-person and online events. If members have something that others may enjoy, we'll help set up new events. In the end, Minnesota Mensa is by members, for members. We all contribute to help make Mensa what it can be.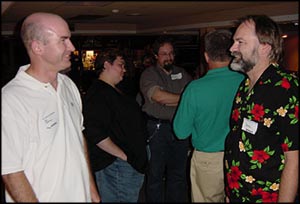 In Person
Meeting other members face-to-face is the tradition of most social organizations like Mensa. Whether it's the staple of conversations around a topic, like SIGs, going to restaurants and movies, or any number of fun and exciting activities, Mensa members like to get together. For even more fun, chapters around the country organize weekend conventions called Regional Gatherings. The first one for Minnesota Mensa occurred in 1978, and the next one is at the end of September 2022 with the theme of "A Minne-World Fair."
Members from Minnesota and around the country travel to national gatherings like American Mensa's Annual Gathering and Mind Games® and other regional gatherings, like HalloweeM every year in Chicago.
Online
While the pandemic suddenly moved events online out of necessity, the new Local Secretary at the time already had online as an essential addition to Minnesota Mensa's long-term strategy. Our chapter spans the entire state and parts of western Wisconsin. Many members are far from areas where meeting in person is feasible. We have members who find it difficult to travel to events because of young families. We have members with mobility challenges.
Minnesota Mensa hasn't replaced in-person events with online; online is an avenue to more ways to interact and get more out of a Mensa membership.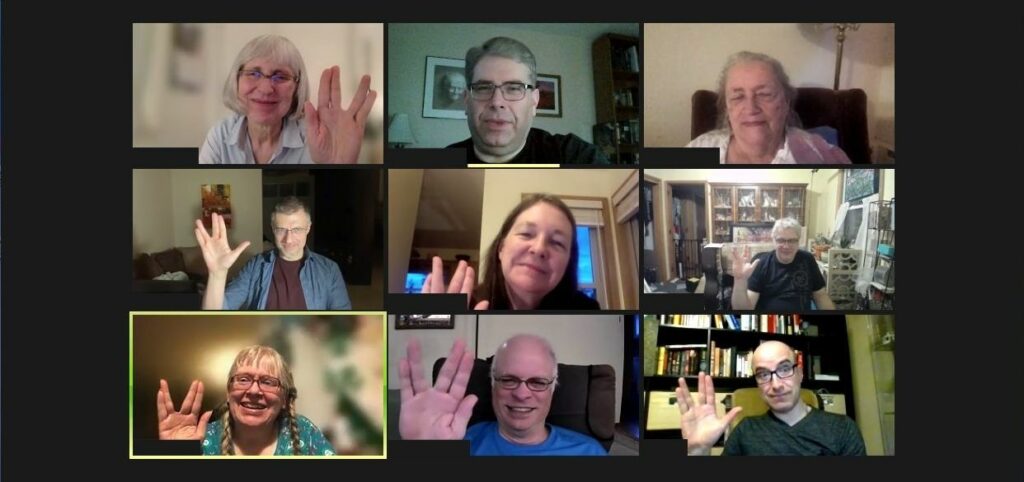 Science Fiction SIG
The Science Fiction SIG had a great time at the movie Everything Everywhere All at Once.
At a regular meeting, held online, members pondered and discussed whether, apart from reflecting social changes in our culture, have science fiction and fantasy evolved since the early 20th century? Are the genres more or less sophisticated or more aware of differences among people (or creatures that are stand-ins for people) than the general culture?
Paranormal in American ART
This one-time event combined a free online virtual tour of the Minneapolis Institute of Arts exhibit "Supernatural America: The Paranormal in American Art" with a discussion on Zoom. An MIA docent highlighted some of the 180+ fascinating pieces of art. After the tour, several members shared which were their most memorable, discussed other works by the artist Andrew Wyeth, and what piece they would most want to see in person.
GEN Y SIG
The GenY SIG explored the University of Minnesota's Bell Museum at the new location finished in 2018. The large wooly mammoth greatly impressed the coordinator. The cover of the next issue of Mensagenda featured the photo she took, and it is impressive. "Minnesota Night Skies" planetarium show fascinated the members with the stars, constellations, and star systems we can view here in Minnesota.
Upcoming Events Open to the Public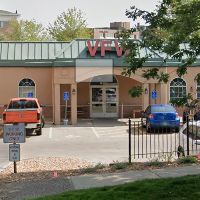 VFW Post 5555
6715 Lake Shore Dr. S
Richfield, MN 55423
Friday,
October 6
6:00 – 8:00 p.m. Feast
8:00 – ?:00 p.m. Social
First Friday
Mingle and converse at this longstanding event that dates back to the early days of Minnesota Mensa.
If you want to join the dinner feast, RSVP to fffeast@mnmensa.org so that the event coordinator knows for how many people to reserve dining table space.