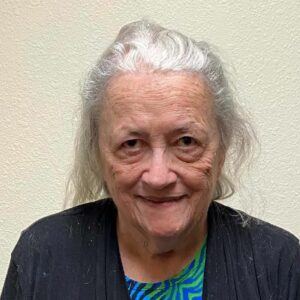 Linda in Northfield, Mensagenda Editor
About Mensagenda
Minnesota Mensa published Vol. I, No. 1 of our newsletter, then called the Minnesota Mensa, in June of 1965. Approaching six decades later and winning awards along the way, we continue to provide a monthly publication, now called Mensagenda.
As expected in a newsletter, we inform our local membership with organizational updates and provide details about our events. The real benefit is that, just like our events, Mensagenda is for our members, by our members.
The love of learning in Mensa is not just about supporting our scholarship but in enriching your own mind and sharing your knowledge, skills, and interests. Read articles and regular columns ranging from scientific explanations to humor in everyday life. Check out our members' photography, drawing, painting, knitting and quilting, and crafting skills.
What would you like to share? Do you have expertise in a particular field of study or hobby? Want to express your opinion? Have you traveled recently? Do you write poetry? Can you create word games, numerical puzzles, or trivia questions? What could you say about…well, you get the picture.
Mensagenda is another way that Minnesota Mensa provides "a stimulating intellectual and social environment for its members." What could you contribute if you joined Mensa?
There's More to Read
Mensa membership provides access to the publications from other chapters, American Mensa, and Mensa International. Click here to learn more.
Featured Cover Art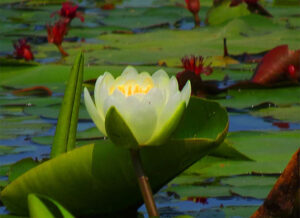 Lake Blossom. Photo by Richard in Wyoming.
Featured Article
Phrenologist by James in Saint Paul.
While updating my résumé recently, I decided that time had come to stop listing my early career at the Museum of Questionable Medical Devices. During my four years as assistant curator of the quackery gallery (as it was also called), a pair of Psycograph machines absorbed much of my attention. Built in Minneapolis during the 1930s, the contraptions—yes, "Psycograph" is spelled that way—measured the relative size and shape of someone's head, then printed out an assessment of the person's talents and personality traits based on the 19th-century practice of phrenology. The machines gauged 32 mental faculties in all, ranking each area on a scale of 1 to 5 (from deficient to very superior).
At the museum, Psycograph readings were intended for entertainment purposes only; there was no pretense that phrenology was legitimate. In fact, I was enrolled in a graduate program in the history of science throughout my employment there, and even presented a conference paper on the debunking of phrenology. That being said, my job involved deciphering the archaic nomenclature on the printouts and providing customers deeper context into their readings. In doing so, I was bound by the numbered results on each printout yet free to draw on my own intuition.
A high score in Sublimity might explain a world traveler's love of the great outdoors or, just as easily, their cloistered counterpart's fascination with big ideas. Someone with superior Combativeness could be prone to barroom brawls or simply revel in a good debate. A correct conclusion on my part could lead to further discussion, allowing me to emphasize those aspects of a reading that reinforced information a customer had provided. To avoid hurt feelings, I would compliment those with mostly average scores for being well-balanced. When in doubt, an effective opening line was to describe someone as very original, which was subject to interpretation.
While practicing this form of cold reading, my own personality evolved. The role of phrenologist bolstered my confidence; I developed a polished, extraverted persona while conveying archaic insight into the human soul. On those occasions when customers said their results were inaccurate, the scholar in me conceded that phrenology was indeed a pseudoscience. Meanwhile, the showman in me employed a form of circular reasoning that phrenologists outlined in their professional publications a century before. For instance, if a customer with a superior rating in Time & Tune claimed to be lousy at singing and dancing, I would explain how the reading revealed latent aptitude the person had not yet explored. What if, in contrast, someone with a deficient rating was in fact very accomplished in that area? Then, I would compliment the person—as any good phrenologist would—on working so hard to overcome that natural deficiency. Even when phrenology was wrong, it was right!
The Museum of Questionable Medical Devices closed in 2002 when the owner retired. Much of the collection moved to the Science Museum of Minnesota, as did my employment. By this time, the Psycograph machines required daily maintenance when used, and thus went on display at the new location as inoperable artifacts rather than working machines. Thus my hey-day as a professional phrenologist came to a close.