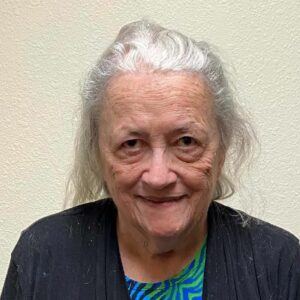 Linda in Northfield, Mensagenda Editor
About Mensagenda
Minnesota Mensa published Vol. I, No. 1 of our newsletter, then called the Minnesota Mensa, in June of 1965. Approaching six decades later and winning awards along the way, we continue to provide a monthly publication, now called Mensagenda.
As expected in a newsletter, we inform our local membership with organizational updates and provide details about our events. The real benefit is that, just like our events, Mensagenda is for our members, by our members.
The love of learning in Mensa is not just about supporting our scholarship but in enriching your own mind and sharing your knowledge, skills, and interests. Read articles and regular columns ranging from scientific explanations to humor in everyday life. Check out our members' photography, drawing, painting, knitting and quilting, and crafting skills.
What would you like to share? Do you have expertise in a particular field of study or hobby? Want to express your opinion? Have you traveled recently? Do you write poetry? Can you create word games, numerical puzzles, or trivia questions? What could you say about…well, you get the picture.
Mensagenda is another way that Minnesota Mensa provides "a stimulating intellectual and social environment for its members." What could you contribute if you joined Mensa?
There's More to Read
Mensa membership provides access to the publications from other chapters, American Mensa, and Mensa International. Click here to learn more.
Featured Cover Art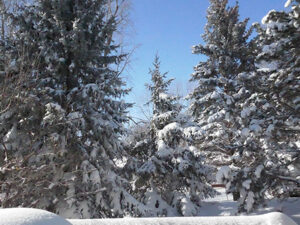 Winter Trees. Photo by Kevin in Chaska.
Featured Article
Uniting for Ukraine by Wanda in Roseville
Almost one year ago, on February 24, 2022, Russia initiated a special military operation against Ukraine, an operation which Vladimir Putin expected to last only a few days. Almost 100,000 Ukrainians crossed into Poland during those first days, and as the war continues millions more have left their country.
By the end of April the United States had begun an immigration program called Uniting for Ukraine, or U4U. It is a two-year program of humanitarian parole for Ukrainians who left their country due to the war.
Sponsors commit to providing assistance to the beneficiaries for two years. Sponsoring can be done by individuals, groups of friends, relatives or neighbors, or a community group such as a church or civic organization. Sponsors can invite Ukrainians to live in their homes, or they can arrange for other housing in apartments or houses.
I am sponsoring a Ukrainian family to live with me in my house. Tania (mother) and her 11-year-old daughter Olha arrived on Christmas Day. Ivan (husband and father) is still in Ukraine but hopes to be allowed to come here also. Olha has been enrolled in school as a fifth grader.
Sponsoring is not as daunting an undertaking as it may seem to be. There are resources to help both the sponsor and the beneficiaries. Here in Roseville free English-language classes are available at the Roseville Community Center and close by at the International Institute of Minnesota, which is near the State Fairgrounds. Beneficiaries should apply for Social Security cards so they can apply for work permits. It may take a few months for a work permit to be approved, and it is not the same as a green card. Beneficiaries are also eligible for Medicaid and food assistance until they are earning enough to no longer qualify.
If you want to know more about getting started, I recommend the website ukraine.welcome.us/connect where you can learn about the process and the requirements for sponsors and beneficiaries. There are videos to view and FAQs of useful information. There a potential sponsor would create an account and write a profile describing the assistance to be provided.
My profile was fairly simple. I said I would host people in my home. They could not be smokers and they should not be allergic to cats. I talked about the area and the neighborhood, public transportation, and likelihood of finding suitable jobs.
Only first names are shown on the site, and Americans must wait to be contact-ed by a Ukrainian. Ukrainians register and see only sponsors who can provide for the number of people they want to be sponsored. For example, families of five people would not have seen my profile. Ukrainians can have conversations with three potential sponsors; Americans can have conversations with five potential beneficiaries. The site translates messages into the language each prefers.
After a sponsor and a Ukrainian communicate and decide they are a good fit, the sponsor offers sponsorship and fills out the USCIS Form I-134A. This is a United States Citizenship and Immigration Services form. It asks for information about the sponsor and enough financial information to show that the beneficiaries can be supported. It also asks for information about the Ukrainians – names, birth dates, addresses, etc., as well as passport numbers and financial assets. The form is completed online for each person in the beneficiary family. When the government determines that the form is complete, it does a background check on the sponsor and if that is successful, the USCIS approves the application.
Approved Ukrainians then create an account at USCIS and provide additional information including vaccination records, and they apply for travel permits to be allowed to enter the United States. When the travel permits are sent, the Ukrainians have 90 days to arrive, or the process must begin again. Travel costs are not provided by the government.
Another site of useful information is wearealight.org. Recently representatives from that organization appeared on an Almanac television program.
Preparing my house for Tania and Olha was more involved than having clean sheets and fresh towels. I needed to empty a bedroom closet and drawers and shelves. So there was lots of sorting, organizing and donating. My Ukrainian family is a delight; the cats are reveling in their extra attention. While there may be bumps along the way, I expect a successful transition and am hopeful that Ivan will be able to join his family here.
Thank you for reading about our new adventure of welcoming Ukrainians to the United States. Let me know if I can help you to also become a sponsor as there are many others wishing to come to the United States.