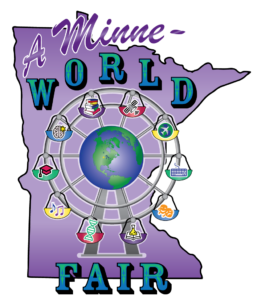 September 30-October 2
Bloomington, MN
The Minnesota Mensa Regional Gathering (RG) is a weekend convention to socialize, learn, and have fun. While most attendees are Mensa members and their guests from Minnesota, we also have members from other states and the public join us. It is a great opportunity to connect with friends, old and new. We bring in experts to present on a variety of topics and offer other fun activities.
Our theme is based on the world's fair idea of bringing advances, discoveries, and cultures to attendees. Topic categories range from arts and entertainment, culture, and travel to engineering, science, and technology.
We're Going Hybrid!
Over the past two years, our events reached members we haven't seen before. We want to extend a benefit of the Regional Gathering, even if members are not able to attend in person.
The online registration option includes access to the presentation track on Friday, one of the presentation tracks Saturday morning and afternoon, and the presentation track Sunday. Confirmation about the keynote is coming.
You'll have to pick up your own hospitality snacks, but you'll enjoy the presentations through Zoom at a much discounted rate.
3800 American Blvd East
Bloomington, MN 55425
(952) 854-2100
Event Rate
Regular room with king or double bed
$119 per night
Price available to September 15
Registration for Mensa Members
The Regional Gathering is over.
Registration for Non-Members/Public
The Regional Gathering is over.
The Regional Gathering is over.