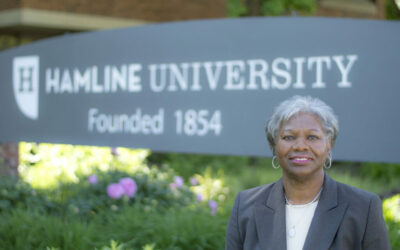 Photo courtesy of Hamline University.
Keynote: The Role of Higher Education As Part of a Civil Society
Dr. Fayneese Miller, President, Hamline University
We are really excited to bring a leader in education to our Regional Gathering. In April, Hamline University joined the vanguard of schools that stopped requiring the classic ACT or SAT scores as part of admissions.
Bringing amazing presentations across a diverse slate of topic areas is the goal of our programming team. The Regional Gathering (RG) includes presentations Friday evening, Saturday morning and afternoon, and a few early Sunday afternoon to wrap up the weekend. Here are some of the areas we are working to fill:
Technology and Engineering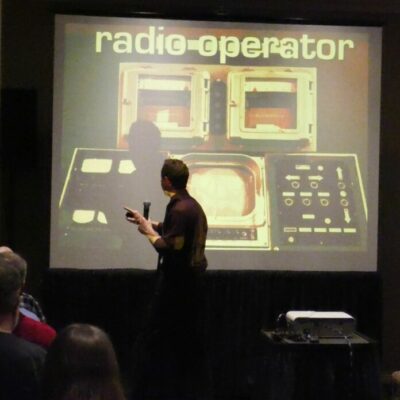 From our 2019 RG, author and historian Jay Gallentine points to a control for the Lunokhod rover during his presentation on the top-secret Soviet town and program that put the first remote-controlled vehicle on an extraterrestrial body, the moon, in 1970.
Charity Silent Auction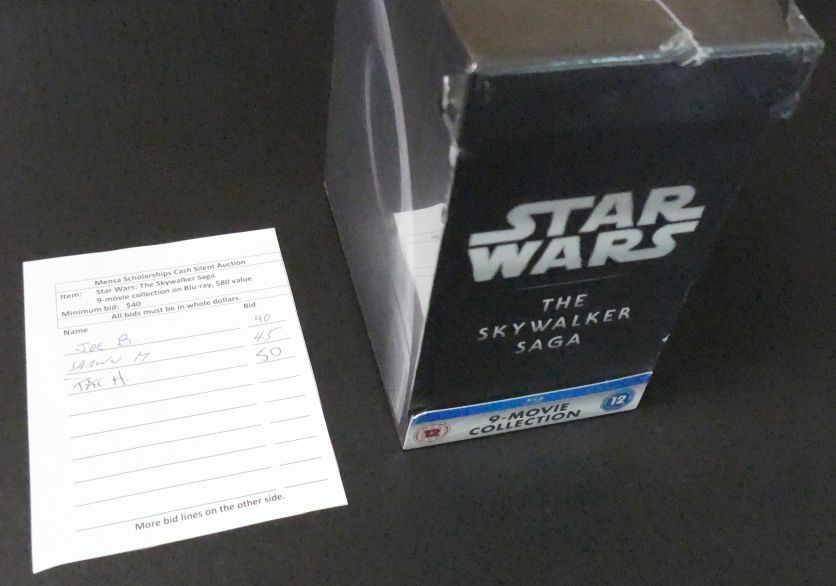 Support the Minnesota Mensa Scholarship
You've spotted that new movie you really want. Do you enter into a bidding war? Do you wait and snipe it just before the bell? Maybe you'll bid more than you might pay for it on Amazon because you want to support our scholarship.
Bid on special offers from local businesses, merchandise, and services in our cash silent auction. Proceeds go to the Mensa Foundation fund for the Minnesota Mensa Scholarship administered through their annual scholarship program. Click here to learn more about the Minnesota Mensa Scholarship.
Donate Merchandise and Services
Help aspiring college students by donating merchandise and services for members to bid on in the silent auction. Your donations of merchandise and services go to the Mensa Foundation, a 501(c)(3) organization, and are tax-deductible to the extent allowed by law. Email rg@mnmensa.org to donate or for more information.
Thank You to Our Donors
Barb in Crystal
Kevin in Chaska
Linda in Northfield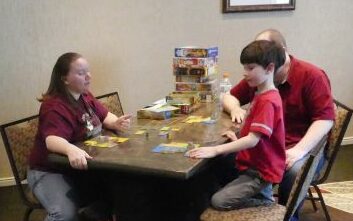 Playing Games
A few of our young attendees have fun with a board game.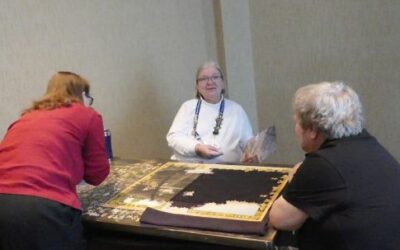 Puzzles
Ooo…puzzles!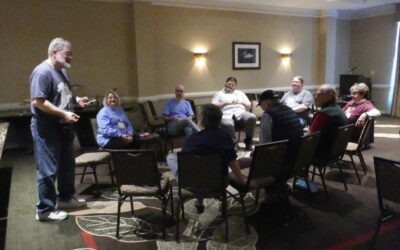 Interactive
John leads a round of Carnelli, a popular Mensa activity using the titles of works with a word or other link connecting one answer to another.