Money for College
Mensa members highly value learning and education. Every year, students receive around $175,000 in scholarships to help pursue their dreams through a college education.
These scholarships are open to the public.
Students write essays telling their stories and how that will help them achieve their academic and professional dreams. Essays are up to 550 words, submitted between September 15 and January 15. Are you a student, or do you know someone going to college? Visit the Mensa Foundation website for more information.
Minnesota Mensa proudly sponsors our own scholarship through the Mensa Foundation's scholarship program. We raise money through various activities, such as the charity silent auction at the Regional Gathering. Can you help with a tax-deductible donation of money, services, or merchandise? If so, email rg@mnmensa.org.
Mensa members around the country determine who will receive awards based on all those essays. A team of members in Minnesota reviews the entries for our scholarship and helps with the numerous regional and national awards.
Mensa also provides several higher-value scholarships just for Mensa members.

Programs
Scholarship program
Awards, fellowships, and grants
Mensa Research Journal
Education and outreach, including Mensa for Kids
International programs
Minnesota Mensa Scholarship Winners
2022: Rachel from St. Paul
2021: Nathaniel from Emily
2020: Lauren from Mendota Heights
2019: Jaclyn from Rochester
2018: Cassidy from Victoria
2017: Samuel from Woodbury
2016: Carolyn from Eden Prairie
2015: Connor from Lino Lakes
2014: Catherine from Eden Prairie
2013: Connor from Lino Lakes
2012: Sally from Sartell
2011: Joy from Stacy
2010: Kelsie from Andover
2009: Katherine from Fairmont
2008: Grant from Detroit Lakes
2007: Kelsey from Hayfield
2006: Timothy from Stillwater
2005: Andrew from Minneapolis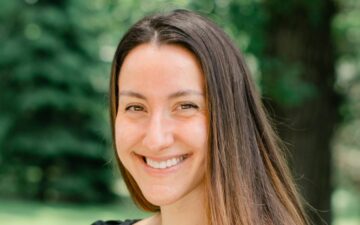 Congratulations to Rachel, our 2022 scholarship winner.
Regional and National Winners from Minnesota in 2022
4 Paws And A Tail Scholarship: Seth from Trimont
Ruth Ann Parvin Memorial Scholarship: Benjamin from Waconia
Grosswirth-Salny Scholarship: Arianna from North Oaks
Karen Cooper Memorial Scholarship: Natalie from Brainerd
Our 2022 Scholarship Judging Team
Determining who will receive scholarships among local, regional, and national awards is a mighty task spread across hundreds of volunteers. Judges do not know who wrote any of the essays and every essay is reviewed by multiple judges as it advances through qualification rounds. Hearing the stories from so many people excited about their academic and life plans is highly rewarding. Could you be part of the next team?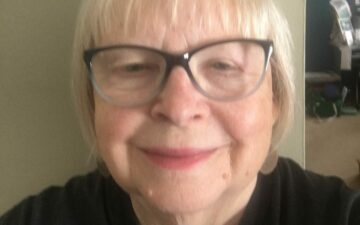 Barb in Crystal,
Minnesota Scholarship Coordinator
The local coordinator gathers and manages a team of judges, and organizes judging gatherings. Members have a great time as they get together to work through the many amazing stories.
Jane in St. Paul,
One of the National Scholarship Coordinators
While Minnesota Mensa is proud of our local scholarship, there are many regional and national scholarships awarded to students around the country. Education is important in Minnesota's culture, so there are always additional recipients from Minnesota.
Minnesota Scholarship Judges
Barb in Crystal
Bob in St. Louis Park
Cheryl in Roseville
Cinda in Minneapolis
Don in Glencoe
Jane in St. Paul
Jenny in Mound
John in Roseville
John in West St. Paul
Karen in Cottage Grove
Mary in Minneapolis
Pat in Minneapolis
Teresa in Minneapolis
Tracy in Circle Pines
Wanda in Roseville