About the Program
All of us adult Mensa members were gifted in our youth, too. We all have our own stories yet share a common experience of feeling different from the crowd.
Whether you are a parent looking for resources or are younger and here through your own searching, read on about the support for gifted youth in Mensa. In case you are wondering, yes, plenty of Mensa members who are parents have gifted children, too.
Mensa supports young members internationally and in American Mensa with an extensive Gifted Youth Program. Some of the benefits include
Mensa for Kids website https://www.mensaforkids.org/,
Young Mensan Magazine with articles for and by our young members,
Learning through online materials and the Excellence in Reading program,
Lesson and activity plan resources for parents and teachers,
…And so much more.
Click here to learn about the Gifted Youth Program at American Mensa.
The Mensa-administered qualification test is available for those at least 14 years old. For those under 14, Mensa accepts other standardized tests detailed on the American Mensa website at https://www.us.mensa.org/join/gifted-youth-admission/.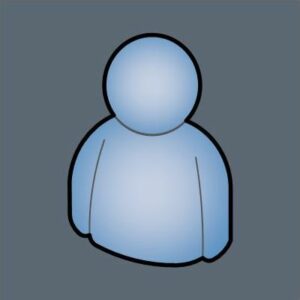 Minnesota Gifted Youth Coordinator
(Open)
The Minnesota Experience

Minnesota Mensa supports our young members by providing social and interaction events. The Coordinator provides resources and support to parents as practical.
The Gifted Youth Coordinator fosters community and learning through events just for our younger members. Coordinators undergo a nomination process, are reviewed and accepted, and pass a background check. Select parents become Gifted Youth Parent Volunteers who may help with planning events, assisting at events, or helping chaperone.
Activities
Young members are welcome to join our events as long as the host or venue does not prohibit it, for example, where everyone must be at least 18 or 21 to enter. Movie outings, discussions about science fiction, and joining others with needlecraft projects are just some of the Minnesota Mensa events to enjoy.
Scholarships
Scholarships are great opportunities for high school seniors heading to college. While the Mensa Foundation offers many scholarships, Minnesota Mensa funds its own as part of the program. Learn more on our Scholarships page.
Resources
If you are looking for more about giftedness and other programs, check out our Resources page.
Past Events Just for Gifted Youth
Bakken Museum
We explored the various exhibits at the museum including Frankenstein's Laboratory and Ben Franklin's Electricity Party. This was a fun event engaging the whole family in a hands-on exploration of science, technology, engineering, art, and math.
Lebanon Hills Regional Park
We snowshoed through Minnesota's winter wonderland.
Dodge Nature Center
We attended "Universe in the Park," an evening hosted by the Minnesota Institute for Astrophysics. After a 20- to 30-minute presentation we had an opportunity to view the sky through telescopes learned how to use a star map (and went home with a free one).